Patient Testimonials
Dear Dr. Domb,
Hit a milestone on my FitBit this fall, Pole to Pole Badge, 12,430 miles walked since my new hip. Guess this is their last Badge for total distance, hoping they will add more. From someone who couldn't walk around the block in May 2014, I am forever grateful!
Thank you and best wishes.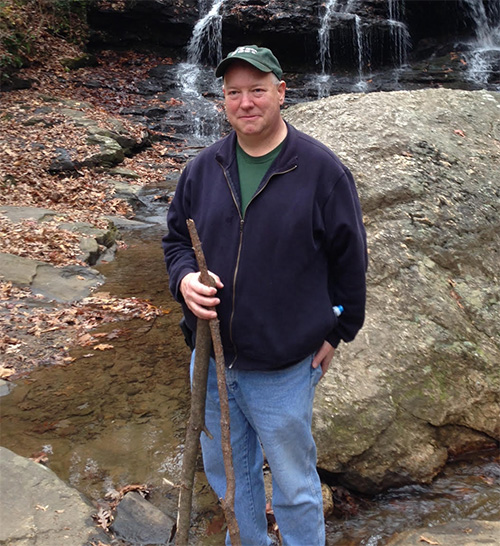 - Bob P
I am now four months out from hip arthroscopy with the American Hip Institute and Dr. Domb, completely pain-free. Expect the best from the best!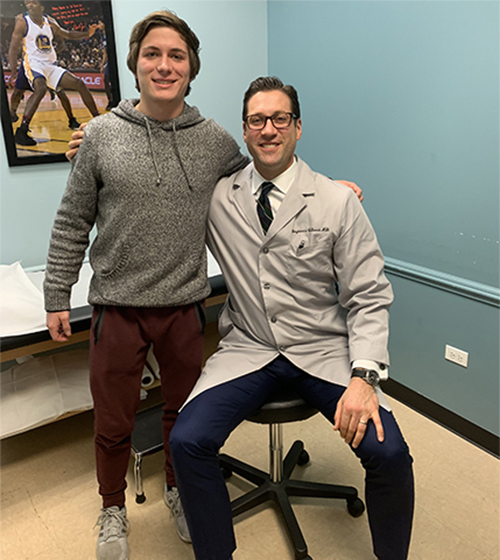 - Jakub W
"Dr. Domb and his team are great to work with. After 6 surgeries elsewhere, I finally had my right hip surgery performed by Dr. Domb. I am 37 years old, and this is the best my hip has felt since I was 15! Even mentally, I feel great from the success of my hip surgery. I have recommended 2 friends to Dr. Domb, and they are absolutely thrilled with him too. Dr. Domb and his team are awesome!"
- Jeremy Cline
Hip Comments:
"This was the best thing I could have done for myself. I have no pain and am able to do everything I want and need to do."
"Very happy with my hip and glad I had it done. It's good to be pain free."
"My hips are feeling good, generally. I am doing pretty much anything I want to do with my workouts and modifying what I need to. I feel good!"
"Doing great, walking five miles three times a week, working out at the health club and doing Pilates."
"Overall I have been very happy with the results and the recovery process! Healing time was quicker than most would expect, and I have been pretty much pain free in all activities."
Hip Surgery with Dr Domb
"I finally got my wife back."
- Husband of a revision gluteus medius repair with open gluteus maximus transfer.
MAKOplasty Minimally Invasive Total Hip Replacement
After 3 years of finding ways to buy time and delay surgery, I decided to go ahead with right hip replacement surgery on November 12, 2013. I am a very active 61-year-old and wanted to stay that way. My goals were to continue playing golf, tennis, hiking and biking. For 9 months prior to the surgery I used a trainer to take me through a "pre-hab" program to strengthen all the muscles that would be affected by the surgery in advance. After considerable discussion my surgeon, Dr. Benjamin Domb, with Hinsdale Orthopaedics in Chicago we selected the joint to be used as well as to use the anterior approach with robotic guidance. I wanted to rehab as quickly as possible and to straighten my right foot which had progressively turned out as my hip deteriorated.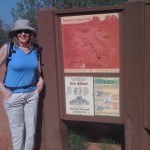 "Choosing Dr Domb to do my hip replacement surgery was one of the best decisions of my life. Why? Because he literally gave me a new life! My lifestyle always included daily activity be it biking, walking, roller-blading, cross-country skiing, yoga and it was getting harder and harder to move without pain. After three years of suffering, I decided to bite the bullet and find a doctor to perform my surgery.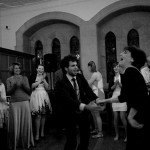 "Dr Benjamin Domb performed my total hip replacement surgery (anterior method with MAKOplasty) on Feb. 4, 2013. I had been diagnosed six years earlier at age 58, and I was determined to research the best doctor for my procedure. Dr Domb gave a lecture on MAKOplasty related to hip surgery in July of 2009, and I was impressed. The orthopedic rock stars at Rush and NorthShore did not use this new technology. After further exploring his excellent credentials, I chose Dr Domb as my surgeon.
An Emergency Room Physician climbing the steps of the ancient Zapotec pyramids in Oaxaca, Mexico with 2 new MAKOplasty total hip replacements.
More Success Stories of Hip Replacement Patients:
"Over a year ago, I suffered a spine and hip injury at work. I experienced a lot of pain, which affected my ability to stand, walk, sit, and sleep. I needed to constantly increase a dose of pain medicine to deal with my pain. Unfortunately, the medicine would become ineffective after a while.
"I experience the best care I have ever had in my life. Everyone asked me how I recovered so soon."
- Sally Kempton (MAKOplasty Total Hip)
Success Stories of Hip Arthroscopy Patients:
Dr. Domb made me feel comfortable from the moment I stepped into the patient's room. He listened to my worries about a hip injury and recognized a potential problem right away. He asked me take some x-rays and get an MRI, which revealed to him that I had a hip impingement and labral tear, and he recommended a hip arthroscopy surgery.
- Rachel Masterson, LaGrange, IL
"My initial symptoms were pain in the hip flexor area. I honestly did not know what it was, then got an MRI which showed a tear. I was highly recommended to see Dr Domb and I am glad I did. He was very personable. He made it comfortable. When I met him the first time, I could tell right away that I was in good hands. It's been a long experience, but it's worth it in the end. I thank Dr Domb and my therapist for my return to Baseball. If I had to recommend anyone for hip surgery, he would be the first on the list."
- Erik Lis (Minor League Baseball Player, Joliet Slammers)
"I have had hip pain for almost 4 years. I saw Dr Domb for the first time one year ago and had the surgery. By the first postop appointment I was so thrilled and excited the pain had already diminished. And by 3-4 months postop I was about 80% changed in pain. It felt so much better. That's when I decided to go forward with the left hip. I am so pleased. I was seen by 2 other orthopedic surgeons and decided surgery was to be done, but finding the right surgeon was the key. I would have been anywhere in the world and come back to see him. He was the only choice for the second hip and I could not be happier. It was a blessing to find him. It's not just finding a surgeon, it's not just finding a physician, Its making a friend, and that's what everyone in the office is here to be for you. As a mother of 4 children under 4 and younger, this is getting me back to chasing after the kids, run and jump and wrestle with them. Riding the bike and just being a mom again!
- Sonya Arguijo-Frederick (All Star Mother of 4)
Hip arthroscopy at Advocate Good Samaritan Hospital
Arthroscopic hip surgery is a new field with many patient benefits, including faster recovery time and eliminating the need for eventual hip replacement. Dr. Benjamin Domb, an orthopedic surgeon on the medical staff at Advocate Good Samaritan Hospital, discusses technologically advanced techniques to treat hip injuries.
Many high-profile athletes have learned firsthand that hip arthroscopy is the quickest and most-effective way to address hip injuries and get back on the field. This surgery has yet to reach the mass population. Domb is a nationally renowned orthopedic surgeon in hip arthroscopy. He is leading the charge as medical director of the new Hip Center of Excellence at Adventist Hinsdale Hospital in Hinsdale. Domb offers his patients the innovative option for these hip restoration issues.